This series contains content intended only for adults.
18+ ONLY PLEASE
---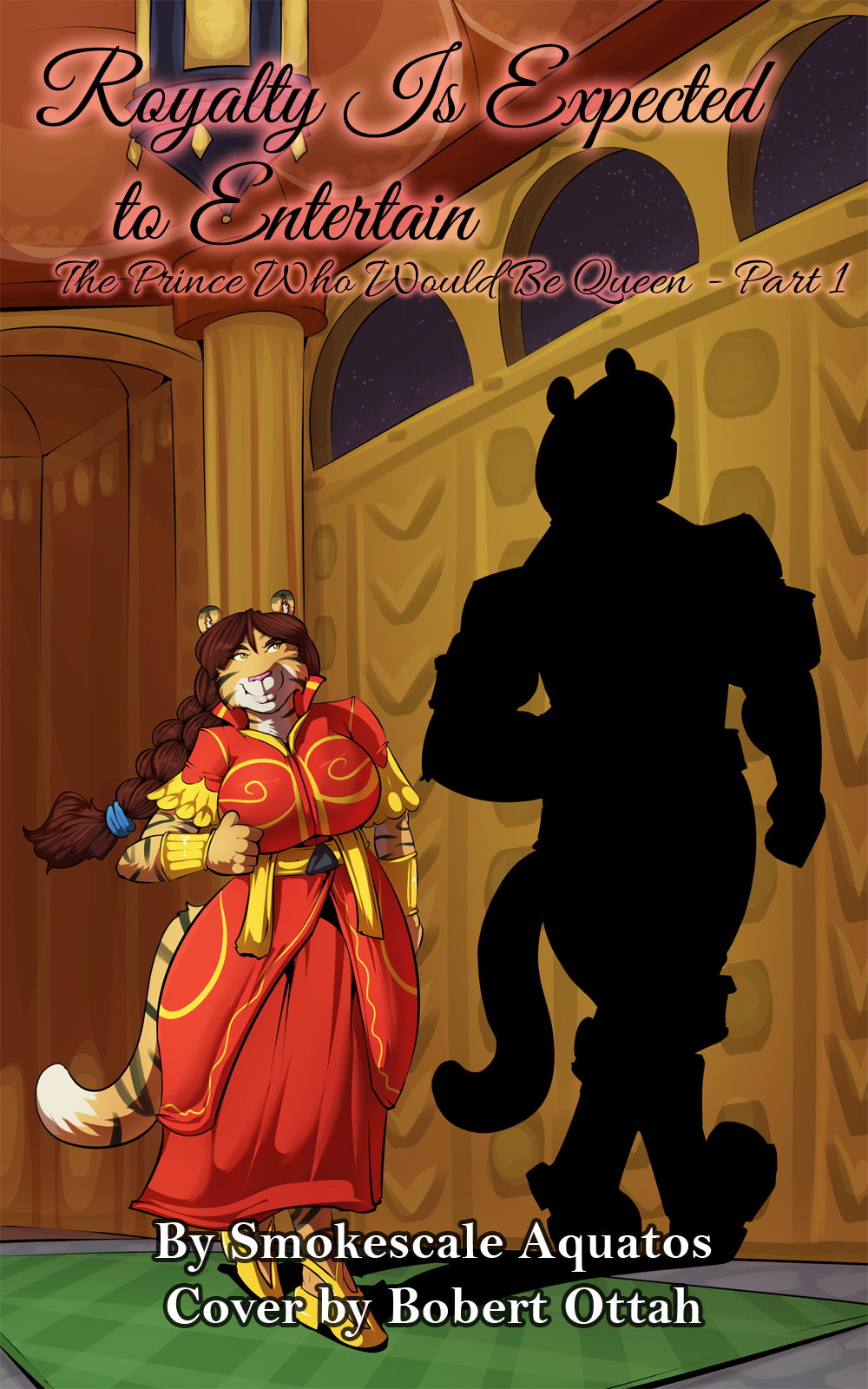 Royalty Is Expected to Entertain
The Prince Who Would Be Queen – Part 1
Kaz was the belle of the ball. She always dressed in the finest clothing, conducted herself with grace and elegance, and could easily put a less than gentlemanly suitor in his place with biting wit. However, this princess was rather extraordinary. There was a certain practice of hers that while not exactly secret, didn't get talked about too much. Her mother, court, and kingdom all seemed quite content to let her continue this practice of hers since it seemed to make her quite happy. Who knew a prince could be such a dazzling and gracious princess?
Content:
Tigress, Tiger, Horse, Rabbit, Dragon, Badger, Anal, Belly Worship, Cross Dressing, Digestion, Effeminate, Endosomatophilia, Mild Transformation, Oral, Prince, Princess, Queen, Reformation, Royalty, Story Development, Transvestite, Vore (soft)
Buy on Amazon OR Buy me a coffee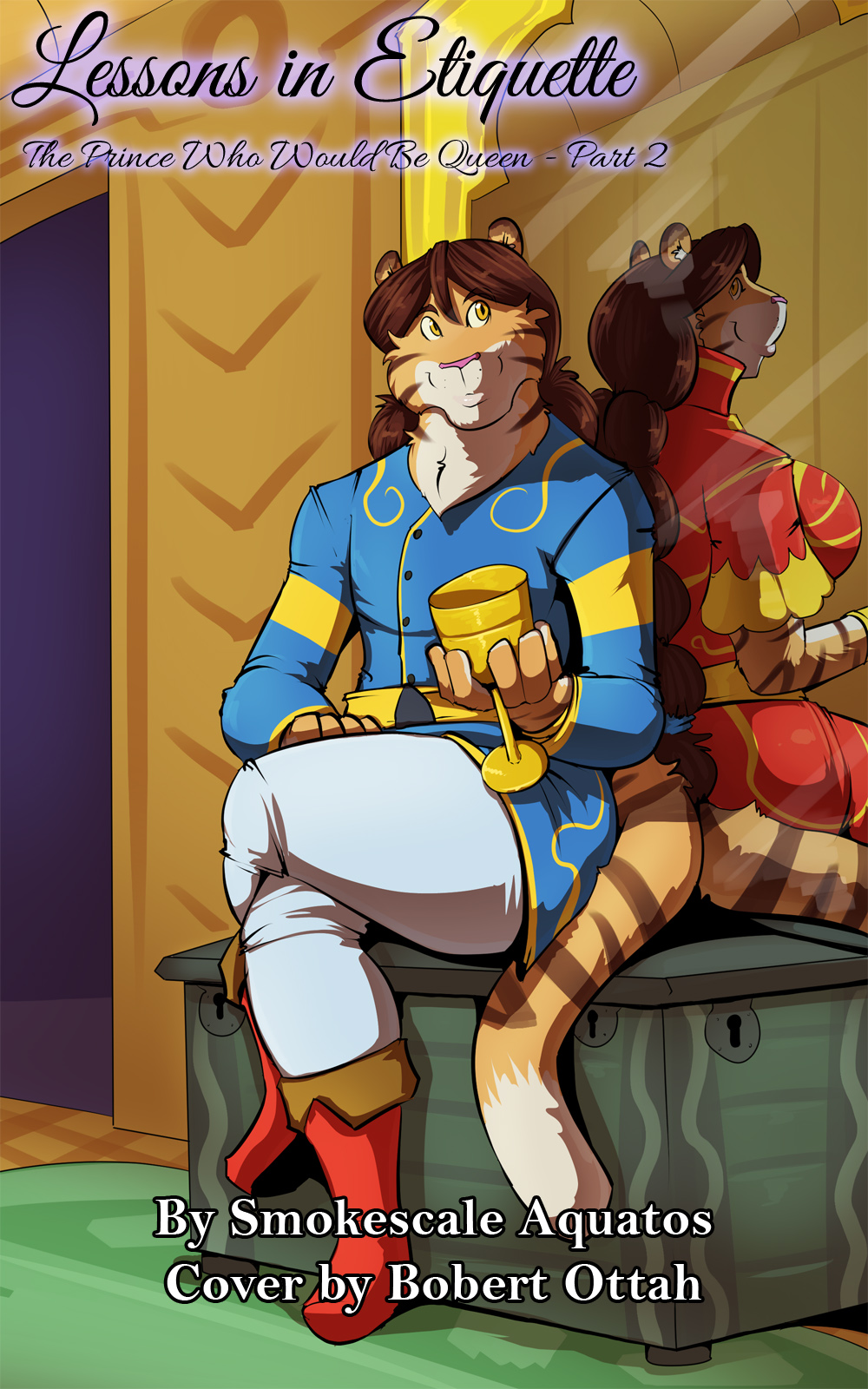 Lessons in Etiquette
The Prince Who Would Be Queen – Part 2
Kaz's experience with the count's son had not been a terribly pleasant one. It left the tiger feeling unsure and ever so slightly dejected. When Queen Rochelle was ready to hold another gathering of the court, the princess had been retired and the prince had been pressed into service. Just what would it take for Kaz to get his spark back?
Content:
Tiger, Doe, Crow, Boar, Gryphon, Rabbit, Cross Dressing, Nudity, Vore (soft), Endosomatophilia, Oral, Cum Inflation, Implied Digestion, Implied Reformation, Cunnilingus, Fellatio, Oral, Cock Vore, Lesbians, Transformation, Breast Growth
Buy on Amazon OR Buy me a coffee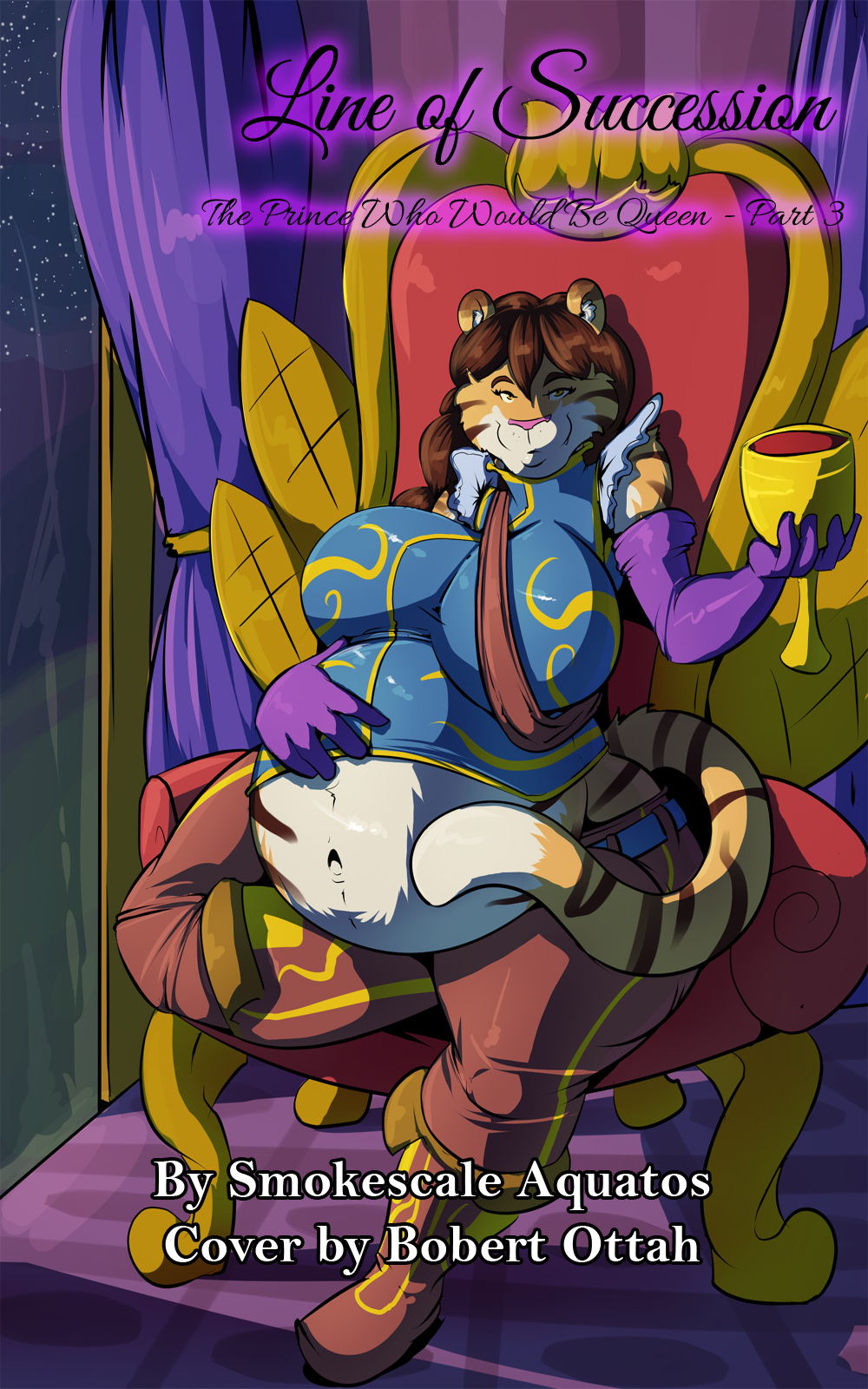 Line of Succession
The Prince Who Would Be Queen – Part 3
Kaz had finally gotten back into the swing of things, which eased Rochelle's fears a bit. Still, the queen had other concerns to focus on. This just meant she didn't have to have her attention split. Choosing between her child and her kingdom was always an impossible choice. Hopefully, Kaz's return to good humor might help solve the other little problem both tigers were puzzling over. And as it so happened, there was someone who just might be interested in assisting.
Content:
Tiger, Gryphon, Shark, Rabbit, Boar, Zebra, Dragon, Cross Dressing, Vore (soft), Endosomatophilia, Digestion, Reformation, Lesbian, Oral, Fellatio, Public Sex, Cock Vore, Anal, Unbirthing, Gender Transformation, Mild Hyper, Cunnilingus, Size Difference, Cum Inflation, Breast Growth, Pregnancy, Male Pregnancy, Hermaphrodite, Lactation, Nursing
Buy on Amazon OR Buy me a coffee
---